To All COG'ians – MESSAGE from Zion Hills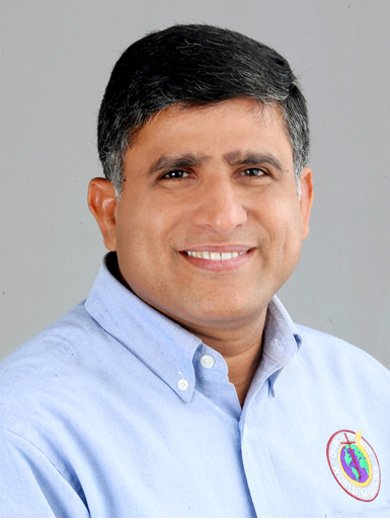 Blessed be the Name of Our Lord Jesus Christ who commissioned us to be His disciples to make disciples.
Church of God in Kerala has come to a new era of challenges and with a vision to fulfill the great commission.  We have to be visionaries and missionaries living to the call and proclaiming the love of our SAVIOUR to the lost being HIS disciples.
Our small state Kerala has over 1200 local churches and 1500 plus ministers.   14 Revenue districts and 63 Taluks consisting of 1479 Revenue villages, 6 Corporations and 87 Municipalities consist of about 337 lakhs of population.  Since A D 52 Kerala has heard the gospel but how many true Disciples of Christ are there today, living and ready for the rapture to be in eternal domicile with Christ?  It is vested on our shoulders to declare the good news and lead the lost to HIS kingdom.
Hence let us launch to FINISH Commission with a great commitment as one body with one purpose in unity.
The FINISH Commitment is about fulfilling the commandment, often called the "Great Commission," that our Lord and Savior Jesus Christ gave us in Matthew 28:19 (NKJV) to "go and make disciples of all nations, baptizing them in the name of the Father and of the Son and of the Holy Spirit."
The FINISH Commitment is made up of six integral and vital components:
FIND the lost and disenfranchised
INTERCEDE and pray for a lost world
NETWORK with others to reach everyone
INVEST our resources in strategic partnerships
SEND disciples to all nations to share the Gospel, and
HARVEST a world of souls that are dying without a knowledge of Jesus Christ.
A great opportunity for you to participate in the FINISH Commitment will be to join with the Church of God International Offices family.
Kerala State Church of God is an integral part of Church of International having churches in 187 countries and we are only a part of this vast mission and one of the offices in sub-continent India.  But we have a greater task to reach the whole world and let us go forward to fulfill the commission with HIS power
Pr. C C Thomas
Chairman
All India Governing Body & State Overseer
Church of God in India